Crafting
proprietary formulas

that scale up effectively.
The product formula is the key to product development and ultimately commercial success.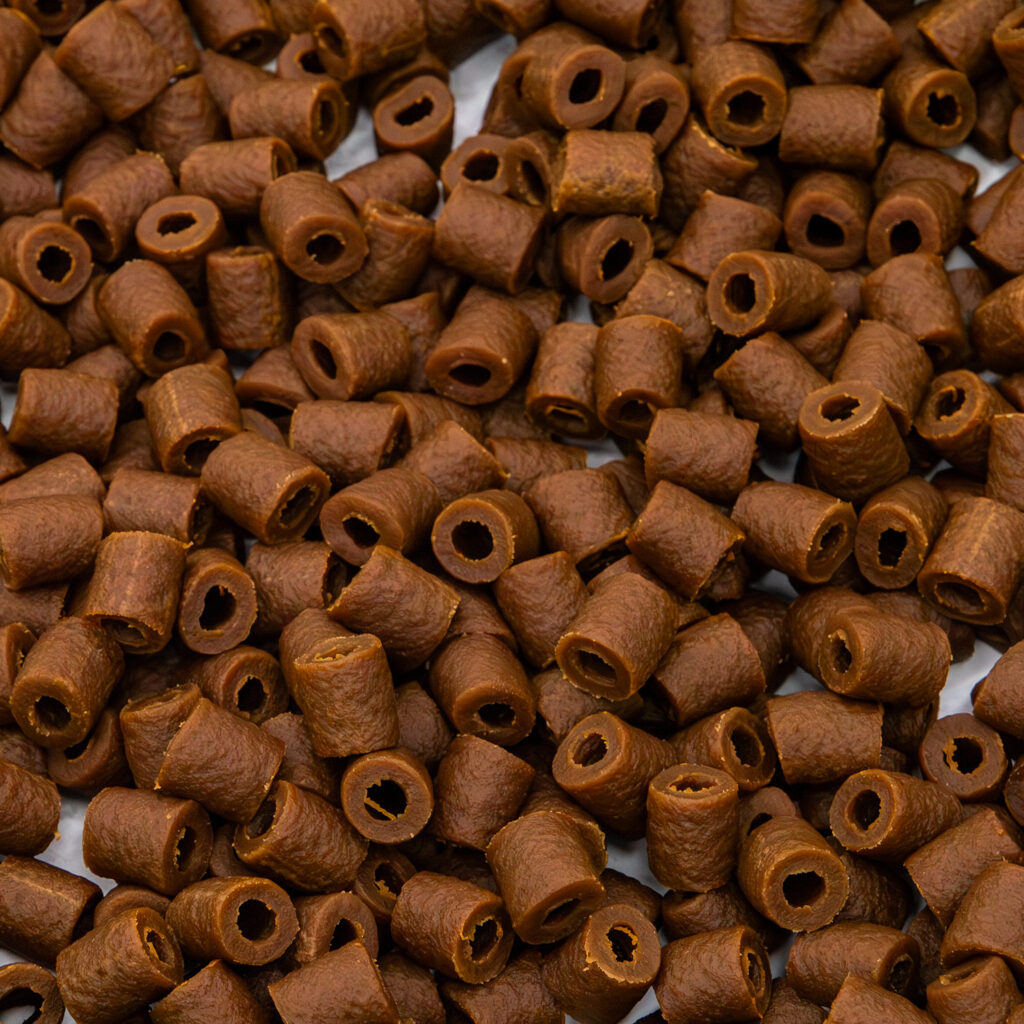 The Vets Plus Product Development team members are experienced supplement formulators who evaluate formulas for compliance, ingredient selection, and cost, all to assure the customer will be satisfied with the overall quality of the product.   
The same rigorous evaluation occurs for formulations that include specific customer supplied ingredients and technologies. The product Development teams works closely with the customer to assure their ingredients are compatible with processes and are regulatory compliant.
Our goal is to provide superior products formulated to exceed our customers' expectations and improve the quality of life across a diverse selection of animals.
Over the years our formulators have developed a proven and reliable base matrix that can be used to build custom formations.  Our R&D team developed "Stable Chew", a unique technology that helps to form soft chews at optimal temperatures to maintain integrity of functional ingredients.
Proprietary Technology Made for the Future of Animal Supplements
Our research team collaborates closely with academia, veterinarians and nutritionists seeking new technologies as well as developing our own proprietary innovations. Vets Plus has an accomplished library of patented intellectual properties and published research.